Updated Map Info:
The map below was compiled by the EPA and shows the spill area according to Murphy Oil on October 17, 2005 and according to the EPA on November 4, 2005. To make it easier to see, I redid the Murphy border in red.
The full size (11x17 when printed) map is available from the EPA's web site here.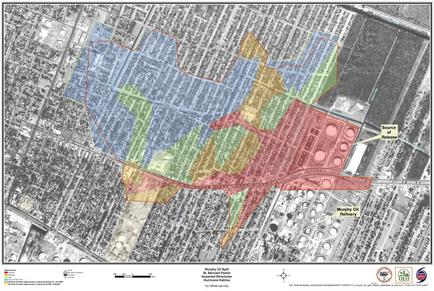 The EPA maps every environmental hazard that happens within the US. As can be expected, they have also mapped the Murphy Oil spill.
The amount of information available on the web site can be overwhelming. This link will take you directly to the map. However, the map is centered on the I-10/610 split. Scrolling to the location of the spill takes a few minutes, just because of the slowness of the site.
The thumbnail below shows a composite of the EPA oil spill area that I compiled. Click the image to get a larger image.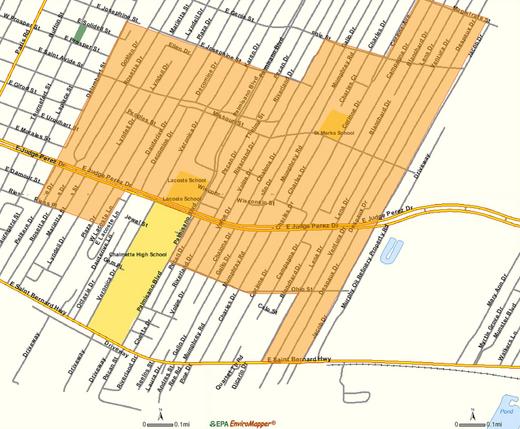 This link will show the oil spill map according to Murphy Oil.